In 1869, entrepreneur Alexander Turney Stewart envisioned a community with broad avenues, spacious lots, ample green space, and modern transportation. Thus he purchased a large tract of land on Long Island and began the creation of Garden City.


One of the nation's earliest planned communities began with sixty homes for sale in Garden City, New York, and an exquisite hotel boasting 30 acres of grounds and gardens. Hundreds of trees and shrubs were planted throughout the development to enhance its natural beauty. Tragically, Stewart passed before he could see Garden City fulfill his vision. However, his wife continued his legacy by overseeing the construction of the Cathedral of the Incarnation and two church schools. Future generations continued developing Garden City, and today it's a unique community governed by elected trustees and
The Community Agreement
.
Are you considering buying a home for sale in Garden City, New York? The McCooey Olivieri Team have put together all the essential data you'll need to make an informed decision.
Get to know the community
Garden City
is divided into four sections:
The Estates
,
East
,
Central
, and
West
. Each subsection of the city has its own property owners' association, and each section elects two members to the board of trustees to make decisions on behalf of the whole village. The mayor of Garden City, a position that rotates annually, is selected from among the trustees. From the community's foundation, it has been very important to the people of Garden City to maintain equality and a balance of power.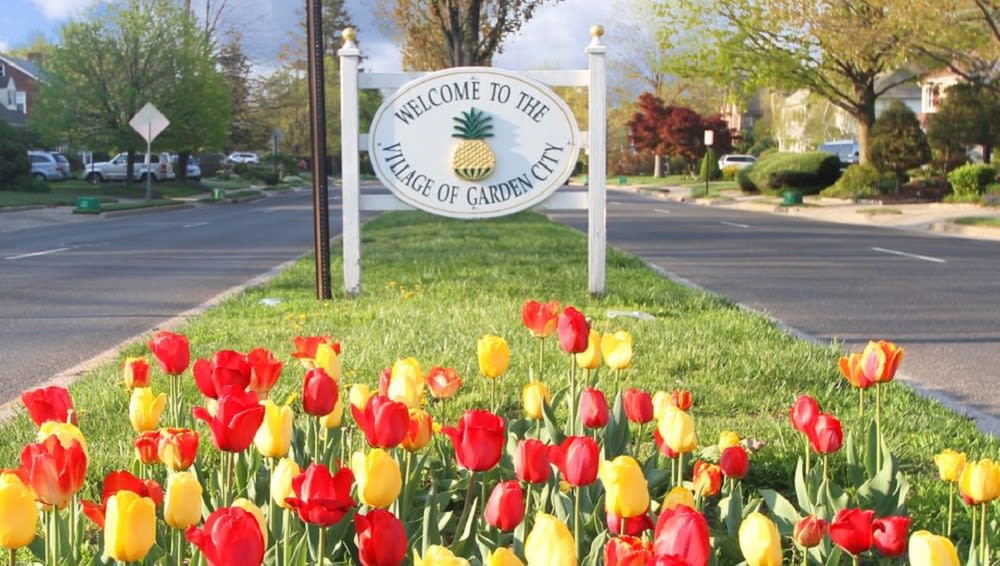 Photo courtesy of Garden City Living's Facebook
Garden City is considered a
great place to live
. There's an excellent variety of gathering spaces, whether your preference is a park, a coffee shop, or a local restaurant. The community is densely suburban and therefore lends itself to a tight-knit feel. Garden City is ranked in the top 10 percent of desirable suburbs near New York City and in the top five percent of the best family communities in New York.
Garden City offers excellent
educational opportunities
as well. Several of the public schools have received A or A+ ratings for excellence, with scores based upon a variety of factors, including core academics, class size, teacher qualifications, and extracurricular activities. Additionally, there are three private schools for families to choose from. The world-renowned
Waldorf School
has a Garden City campus and offers kindergarten through grade 12 education. Two parochial schools,
St. Anne's School
and
St. Joseph Elementary
serve pre-kindergarten through grade eight.
With so much to offer, the Garden City cost of living is predictably high. Homes here cost more than four times the national average, sitting at a median price of $860,000. Rent is three times the national average, with rental options in short supply.
Get to know the residents
The people of Garden City are well-educated, with 74 percent holding bachelor's degrees or higher. The area is known for its affluence, and the median household income is approximately $204,000. A full range of age demographics are represented, with nearly 25 percent of the population under the age of eighteen, 44 percent young to middle-aged adults, and 32 percent at age 55 or older.


Expect to be welcomed with open arms when you purchase one of the homes for sale in Garden City, New York. Neighbors frequently host welcome parties for new residents to help them become acquainted with their neighbors and plugged into community activities, and there is even a Newcomers Club. Social opportunities abound in a variety of clubs, such as the running club, book clubs, or even playgroups for young children. Residents can enjoy the family swimming complex, a variety of sports fields, playgrounds, and several parks and country clubs. All willing are encouraged to invest their time and talents in keeping Garden City a fantastic place to live.
Get to know the housing market
The Garden City cost of living is on the rise. The current median list price for Garden City real estate is $1,083,500. This is a significant increase from just a couple of months ago. Previously, prices held steady for months at a time with no significant changes.


Single-family dwelling sales are increasing. However, the price of condominiums and townhouses has decreased slightly in recent weeks. Homes are expected to stay on the market for an average of 60 days before going under contract.
Preparing to make a move
Would you like to purchase a home for sale in Garden City? With careful planning and consideration to your family's needs and financial situation, home ownership in this close-knit community can become a reality.

Consider your homebuying needs
Begin your moving preparations by carefully considering what stage of life you're in. Are you preparing to start a family? Beginning a new job? Seeking a community in which to retire? Each stage of life has its unique set of demands, and thinking about the realities of your family and where it's heading in the next few years is very important.


Also, reflect upon your family's lifestyle. Do you like the idea of living in a busy suburb close to neighbors who want to be in a community with you? If so, Garden City will be an excellent place to call home. Don't forget to calculate the amount of time spent commuting to and from work each day. Ask yourself if the location of Garden City is prohibitive or if the daily commute is within acceptable parameters.

Prepare your finances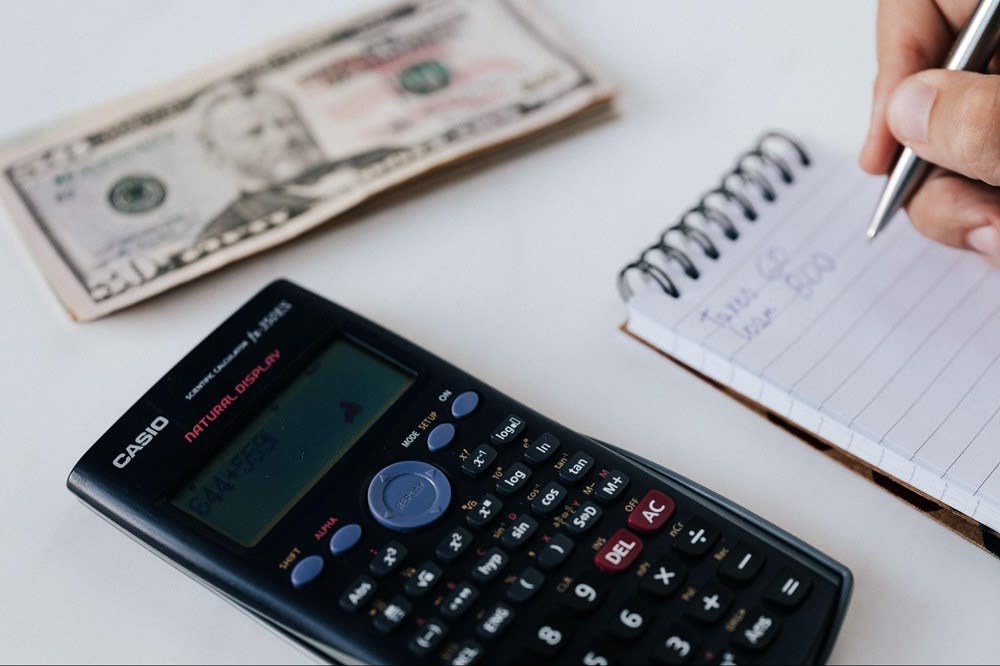 Before you think about purchasing a home, spend some time talking with your financial advisor. They will guide you through an analysis of the cost of living adjustments to help you set your budget and your finances. By now, you know the Garden City cost of living is quite high, so you must be prepared to make the adjustments to be able to live comfortably there.
Meet with a mortgage lender as well, and acquire a pre-approval letter that will inform you of the price range in which you can consider real estate. As they begin to research and evaluate different housing options, investigate each of the four Garden City neighborhoods and decide which area is right for you.
Choose the right agent
One of your greatest assets in the home buying process is having a knowledgeable, local agent who understands the nuances of the market and the detailed benefits of living in one house versus another. Your agent and also help you get connected to local resources you'll need when you call Garden City home. Reach out to the
McCooey-Olivieri Team
with all of your questions and real estate needs to begin your journey to Garden City.

*Header photo courtesy of McCooey-Olivieri Team