A home inspection is a critical step in the home-buying process, and it's one that should not be overlooked. A professional home inspector will identify any major problems with the property, as well as potential safety hazards. This information can be used to negotiate a lower purchase price, request that the seller complete certain repairs, or walk away from the deal altogether. In this article, we will outline everything you need to know about why a home inspection is important, from finding a qualified inspector to understanding the report. Whether you're a first-time home buyer or a seasoned investor, this is one blog post you won't want to miss.
Identify potential safety issues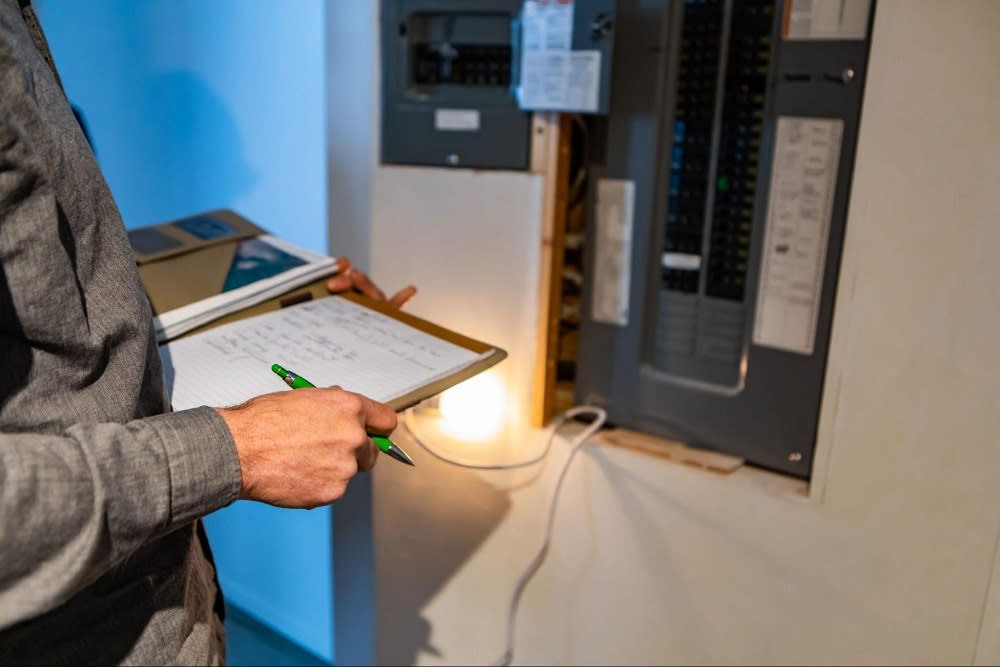 Photo courtesy of Shutterstock
By hiring a professional inspector, you can avoid common safety hazards that might otherwise go unnoticed. From worn-out roofing to plumbing deficiencies to incorrect electrical wiring, a home inspection can help you identify any potential problems that could pose a safety risk.
Uncover future expenses
While it may seem like an additional and unnecessary expense at the time, uncovering any potential issues with the home prior to purchase will save you a significant amount of money in the long run. A professional home inspector will be able to identify any current or future problems with the property that could end up costing you a lot of money (and headaches) if left unaddressed. For example, they will be able to detect any water damage or foundation issues that, if not repaired, could become much worse and more costly over time. Additionally, a home inspection will give you a better understanding of the condition of the property so that you can make an informed offer when purchasing the home.
Negotiation power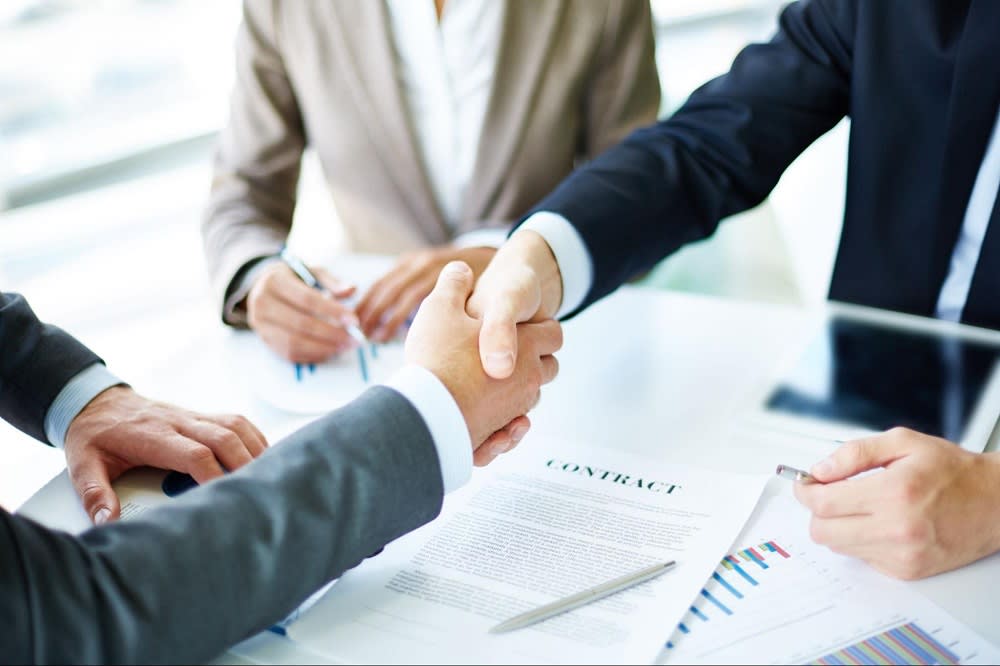 Photo courtesy of Shutterstock
Investing in a home inspection is one of the smartest things you can do when buying
Manhassett real estate
. Not only will it give you an idea of what needs to be fixed before you move in, but it will also give you negotiating power. After all, if the inspection reveals major problems with the property, you can use that information to try and get the price lowered. And even if the inspection doesn't turn up any serious issues, it's still a good idea to have one done, as it will help you gain valuable information about how to maintain the property after you move in. After all, peace of mind is priceless. And when it comes to buying a home, there's nothing more important than knowing that you're making a sound investment.
Option to back out of a purchase
Investing in a home inspection is a smart move that will give you flexibility and help you avoid any costly surprises down the road. While it's possible to negotiate with the seller to have them fix any issues revealed by the inspection, you could also ask for a credit so that you can complete the repairs after you move in. You also have the option to back out of the purchase if the problems are too big for you to handle or the seller is unwilling to negotiate.
Finding a qualified inspector
Home inspections are an important part of the home buying process, and working with a qualified professional is a critical step. After all, you're trusting someone to closely examine your future home and point out any potential problems you need to be aware of. So how do you find an experienced and trustworthy home inspector? Here are a few tips from the experts at the
McCooey-Olivieri Team
.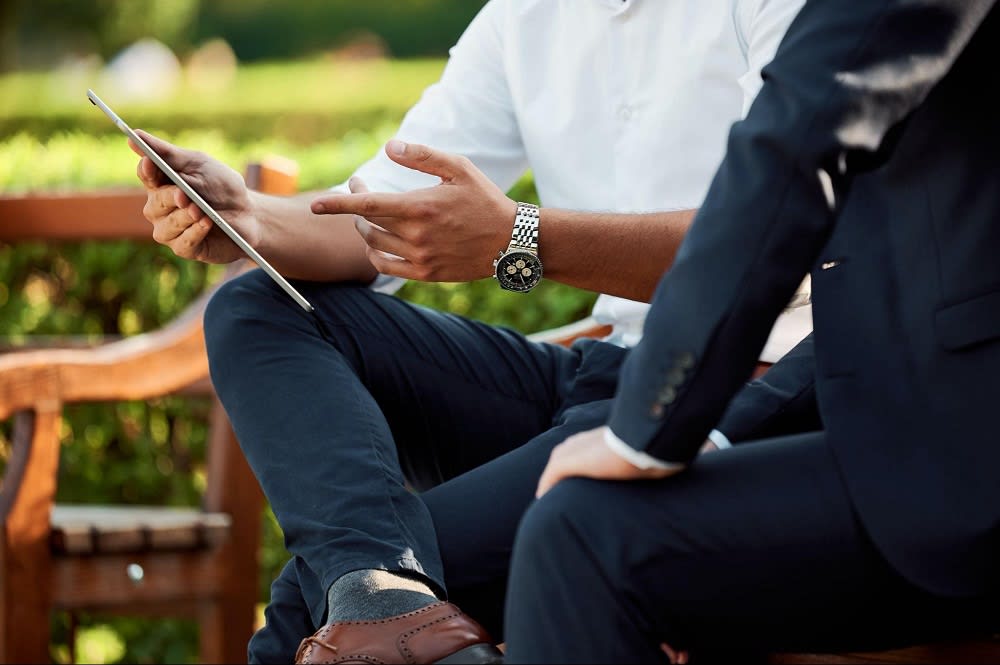 Photo courtesy of Unsplash
Check with your real estate agent. They likely have a list of trusted inspectors who have done a good job for their past clients.



Ask for recommendations from friends or family members who have recently bought a home.



Take a look at online reviews to get a sense of what others have thought about different inspectors in your area.
By following these simple steps, you can be sure to find a qualified inspector who will help you make an informed decision about your future Manhasset home.
Understanding a home inspection report
A home inspection report can be an information-packed document full of technical jargon and seemingly endless details. However, it is important to review the report carefully, as it can provide valuable insights into the condition of your home and how you can best care for it in the future. Here are some tips to help you understand a home inspection report:
Photo courtesy of Pexels
Start by reading the executive summary, which will provide an overview of the inspector's findings.



Pay attention to any areas that are flagged as "red" or "urgent." These items require immediate attention and should be addressed by a qualified professional.



Review the section on major systems, such as the electrical system or the plumbing. This information can help you budget for future repairs or replacements.



Take note of any recommended maintenance items, such as cleaning the gutters or changing the furnace filter. These are typically minor tasks that you can easily handle on your own.
By taking the time to review your home inspection report, you can gain a better understanding of your home's condition and what needs to be done to keep it in top shape.
Overall, investing in a home inspection is one of the smartest decisions you can make when buying a new property. Uncovering potential issues before making an offer will help you avoid or mitigate any significant expenses that could pop up down the road. And by investing in a professional home inspection, you can be confident that your new home meets your high standards.
Ready to get started?
Before you close on your dream home, be sure to schedule a home inspection with a qualified inspector. With their expertise, you can rest assured that your investment is in good hands. When you're ready to break into the Manhasset real estate scene, contact the
McCooey-Olivieri Team
for expert guidance as you search for the
perfect home
.
*Header photo courtesy of Shutterstock