Life should be lived in pursuit of adventure, exploring exhilarating experiences meant to leave you with memories to carry with you for a lifetime. There's no better time for adventure seekers than summer, and Westhampton Beach offers visitors and locals alike opportunities to find endless fun and excitement in their backyard.
From magnificent beaches at Rogers and Cupsogue to spectacular golf and tennis options, Westhampton Beach lets you enjoy an active lifestyle amid inspired views. Discover why Westhampton Beach offers summer thrills and opportunities to enjoy year-round serenity.
Enjoy fun on the water
You can't enjoy summer without water, and Westhampton Beach has everything you're looking for to experience sun, sand, and surf. Leave the chill behind and take part in a multitude of options for premier water activities, including:
Boating

Paddleboarding

Sailing

Waterskiing

Fishing
Water enthusiasts will love a relaxed afternoon at
Rogers Beach
, a local favorite thanks to the small jetty to the east. Visitors enjoy a snack bar, plenty of parking, convenient showers and restrooms, and a spacious deck for meals under the watchful eyes of the on-duty lifeguards. A short two miles from Rogers Beach, you'll find Lashey Beach or Jetty 4 and additional opportunities to enjoy summer fun in the water.
If it's paddleboarding or kayaking you're looking to try, Village Marina offers
rentals
on Westhampton Beach. Enjoy paddling on the calm waters of
Moneyboque Bay
.
Dining along Main Street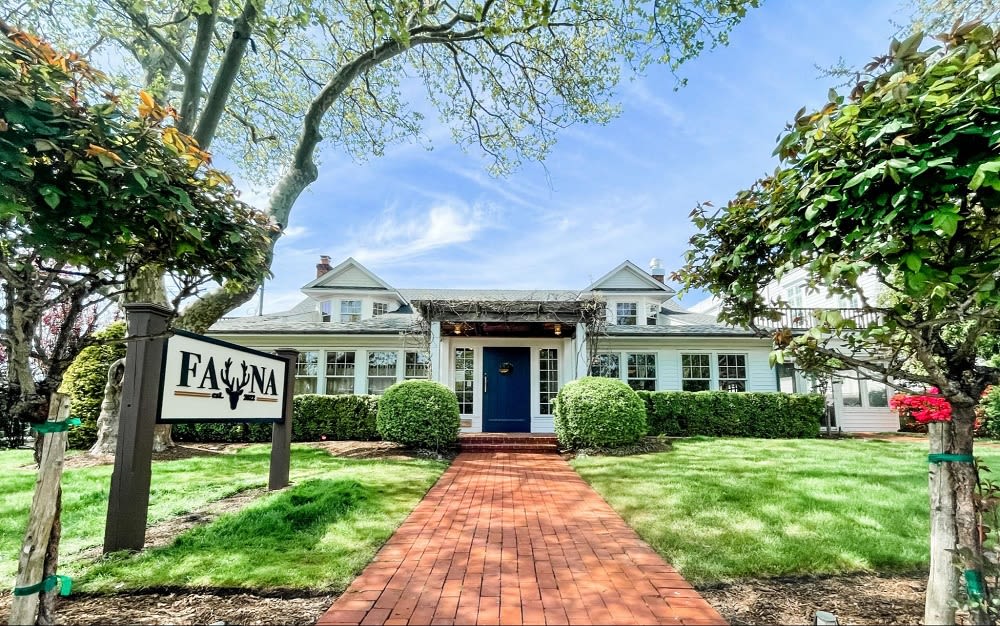 Photo courtesy of Fauna
Experience the allure of this upscale coastal community amid a stroll and fine dining on the newly renovated Main Street. Founded in 1933 and a favorite among locals,
The Patio
serves delicious, fresh pasta made with high-quality specialty ingredients. Grilled steak and fish are the central focus at The Patio, and guests enjoy an impressive wine list with wines from across every region of the world.
Ivy on Main
is a charming and elegant locale featuring innovative American and Italian-inspired dishes amid an ambiance that will have you coming back again and again.
Just a few steps from Main Street,
Fauna
is a New American restaurant serving a seasonally changing menu of fine craft dishes, incredible wine, hand-crafted cocktails, and friendly and helpful hospitality.
Westhampton Beach Performing Arts Center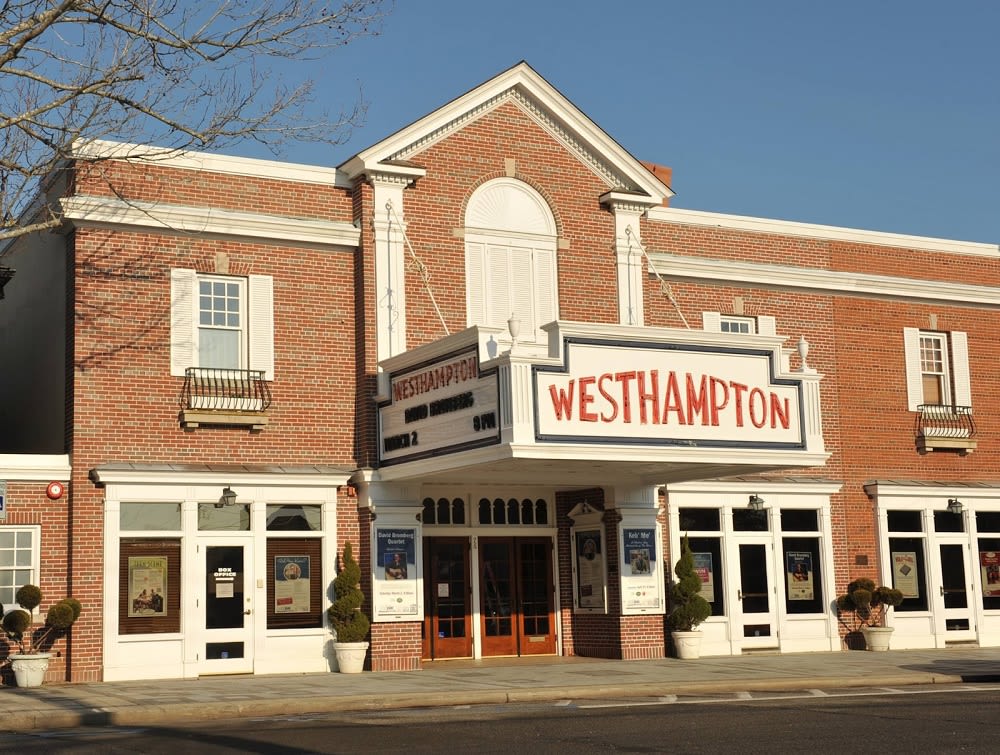 Photo courtesy of The Westhampton Beach Performing Arts Center
The Westhampton Beach Performing Arts Center
lets visitors enjoy a concert and theater experience and offers year-round, community-based events for all to enjoy. This vibrant venue provides a greater understanding and appreciation of the arts by presenting world-class performing arts, music, dance, comedy, and cinema from around the world.
The WHBPAC Arts Academy offers summer camps with opportunities for students to develop their skills or enjoy a fun summer hobby. Alongside hosting family-friendly performances, WBPAC is a place for everyone to enjoy, featuring a world-class itinerary of performers and performances that will make your summer in Westhampton Beach memorable.
Saturday farmers' market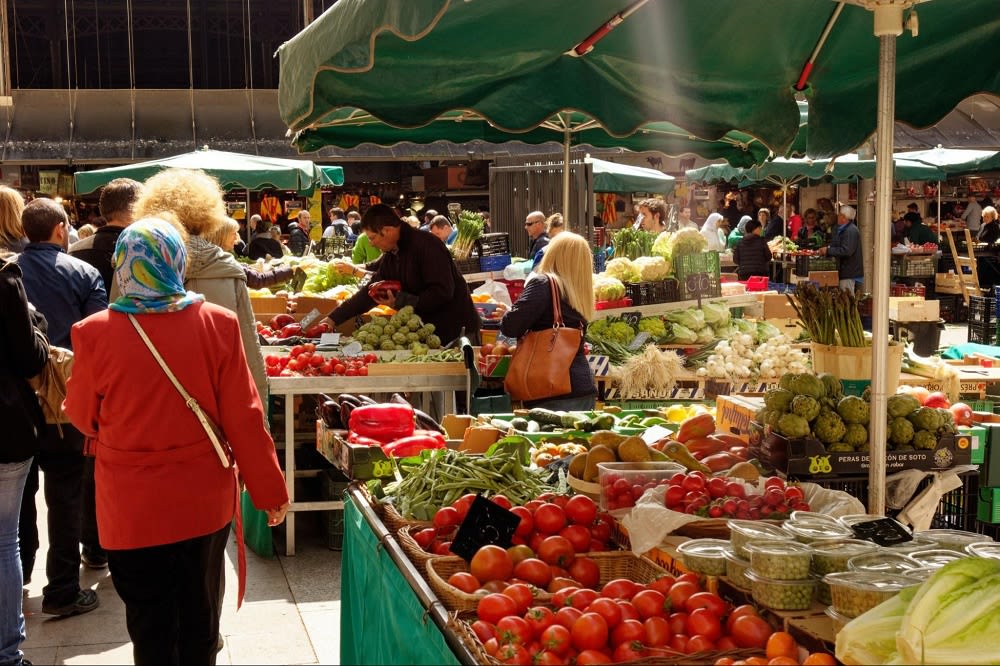 One of the Westhampton Beach community's favorite traditions is the
Saturday farmers' market
, which welcomes over 60 vendors, growers, and producers offering locally-grown, caught, and homemade goods. Visit the farmers' market and delight in various artisanal foods, including bread, pastries, cheeses, pastas, sauces, spice rubs, gourmet items, condiments, flowers, meats, vegetables, and much more.
Summer Saturdays at the farmers' market offer a full calendar of fun and dynamic events for the entire family to enjoy. Located on the Village Green in Westhampton Beach, the farmers' market is a destination not only to buy one-of-a-kind goods and gifts but also to share experiences and make memories with friends and family.
Experience the country club lifestyle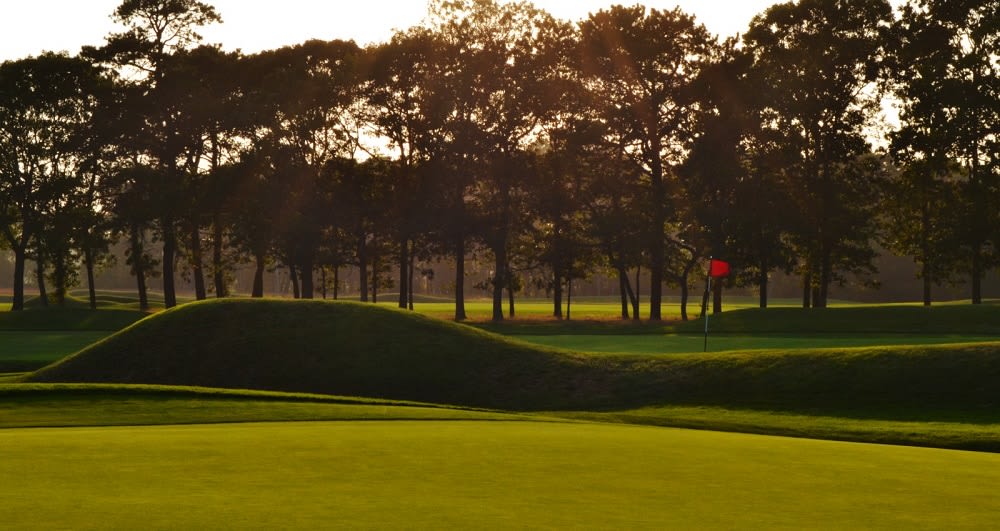 Photo courtesy of Westhampton Country Club
Westhampton Beach is ripe with opportunities to take in premier recreational sports and facilities to entertain and delight. Offering some of the most exclusive private clubs in the area and opportunities to experience the best of Westhampton Beach, visitors and locals can explore the unique amenities specific to each country club.
Westhampton Country Club
offers exclusivity and elegance amid pristine views and well-manicured and challenging greens on one of the top 25 ranked courses in New York State. Members can enjoy a variety of activities and exquisite dining amid ultra-private surroundings.
La Ronde Beach Club
is a family-friendly country club designed to take advantage of all the great things Westhampton Beach offers. Club members enjoy endless opportunities for fun and exciting summer adventures through excellent amenities and year-round activities.
Tennis enthusiasts can improve their game at
Aspatuck Tennis Club
and enjoy a fantastic venue for an afternoon outdoors in the beautiful Westhampton Beach climate. Open to all skill levels, this club also hosts clinics and training events for all ages.
Upscale shopping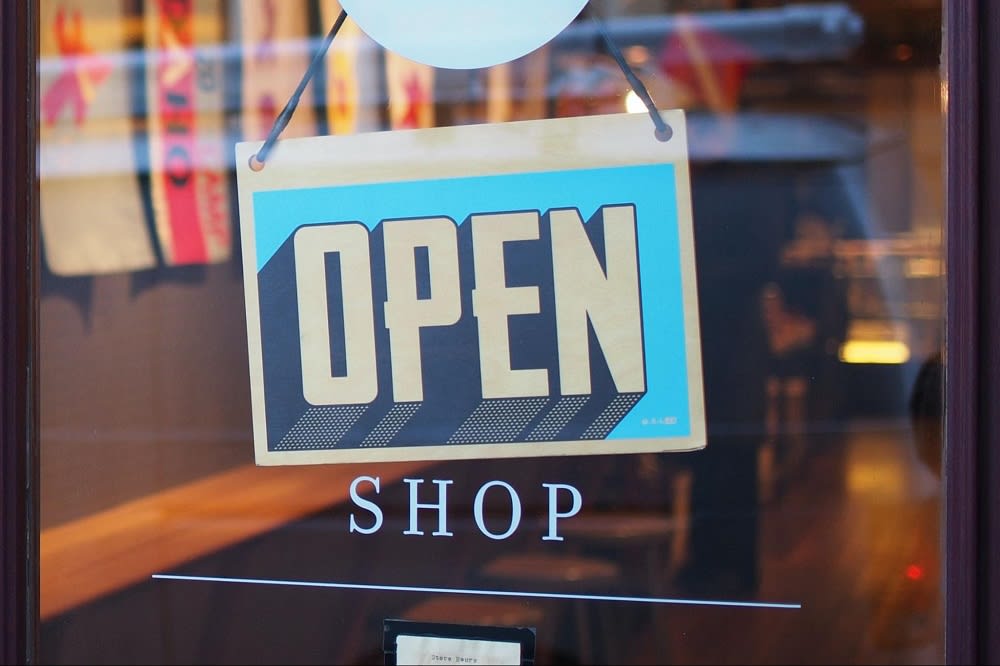 A visit to Westhampton Beach wouldn't be complete without an afternoon of shopping at any of the upscale and elegant boutiques in the village. Find sophisticated beach-inspired boutiques, antique stores, and seasonal pop-ups for a variety of products unique to Westhampton Beach.
A favorite among locals,
Mixology Clothing Company
offers fun beach-inspired clothing ideal for strolling through this charming beach community. Located on Main Street, shoppers can enjoy a morning of shopping followed by lunch at any of the nearby eateries.
Located on Main Street in Westhampton Beach,
Shock Westhampton
is a quaint boutique that's open year-round and offers beautiful women's clothing and a separate children's store location with the newest trends available.
Fahrenheit 451
is an ideal stop if you're on the lookout for fantastic designer jeans. With a unique selection of clothing for men, women, and children, this charming shop has something for everyone.
Are you interested in buying or selling your luxurious Westhampton Beach home? The McCooey -Olivieri Team is your trusted real estate professional for all your real estate transactions. Contact
The McCooey-Olivieri Team
to find your next dream home in The Hamptons!